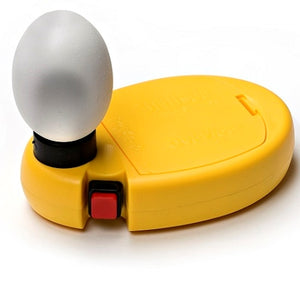 Brinsea Ovaview Standard Egg Candler
 The OvaView egg candler is designed to be either hand-held or can be left on a work surface.
Battery powered for convenience (4 AA batteries included) this candling lamp uses high output high efficiency LED illumination – so no bulbs to replace and no concerns about overheating the eggs during inspection when using this candling light.
Package Includes:
1 x Brinsea Ovaview Standard Canlder
1 x Flexible Black Ring Seal
1 x 4 AA Batteries
Supplied with a flexible black ring to seal against the egg shell and a set of 4AA batteries.