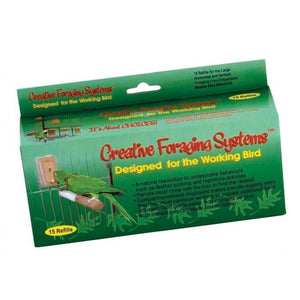 Creative Foraging REFILLS - SMALL 15pkt
The benefits of using Creative Foraging Systems: Your parrot will live in a more fully enriched environment.
Your pets self confidence will grow as it recognises its ability to achieve objectives.
More time allocated to foraging equates to having less time available for less desirable activities.