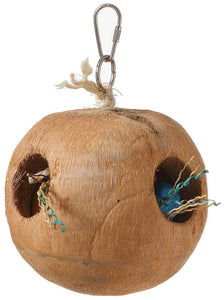 Feathered Friends Coco Full Moon
This super fun toy is made from a full coconut loaded with fun foraging things inside! 
Feathered Friends bird toys are crafted to provide maximum fun and entertainment for your feathered friend, whilst ensuring they are as safe as possible.
Birds need a rotation of lots of toys to keep them mentally stimulated & happy.