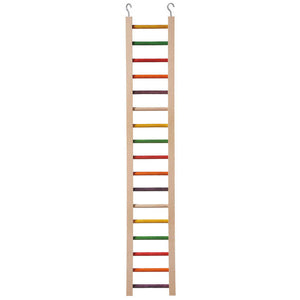 Feathered Friends Parrot Ladder 17 Rungs
Feathered Friends makes a variety of sturdy ladders for all sized cages.
This colourful 17 rung ladder measures 91 x 15.2cm and is made from natural wood, so your birds can chew and nibble on it with no problem.
Great for exercise and helping your bird friend get around.
Size: 17 rungs (15.2 x 91cm)
*EXTRA SHIPPING MAY BE REQUIRED TO SOME LOCATIONS FOR LARGER LADDERS