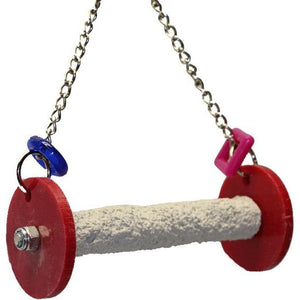 Roll Swing - Large
With these roll perches from Sweet Feet and Beak your bird can trim their nails and beak while playing. A safety Pumice perch between colored plastic discs with assorted accessories hanging on the chains will make this your birds favorite swing.
Suitable for large birds such as Greys, Amazons and Eclectus.
Perch diameter 38MM x 28CM
Size Large - These are Super Tough for the largest beaks!